Special Event to be held on Saturday May 13th, 2006 The Iranian Christian Church of Washington, DC Presents: The Music Group Brasheet

A Night Like No Other Night
Music Like No Other Music
A Message Like No Other Message

Pastor Tat Stewart and the Music Group "Brasheet" in Washington will bring a Message of hope through word and Music.

Free for everyone. There is no cost to attend this concert.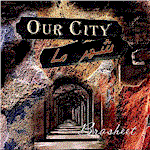 All Members of the family are welcome.
Date: Saturday May 13, 2006
Time: 6:00PM - 7:00PM Cold Dinner (free)
7:00PM - 9:30PM Concert
Place: Iranian Christian Church of Washington, DC
(Inside of Church of the Atonement)
10613 Georgia Ave.
Silver Spring, MD 20902