Ski Tehran
Jacqui Goodall is a New Zealander living and working in Tehran, Iran.
I woke up to snow this morning. Tops of trees were drooping at crazy angles under the weight and the spring flowers, roses and blossom were completely buried. It gave me quite a fright because it was 25 degrees here in Tehran only yesterday.
Thick blankets of snow are not your typical image of Tehran. Camels, mosques, dust and veils are more likely. But snow has been a big feature of our first winter here. It's been fun to have a white Christmas and throw snowballs. But the best thing about the snow in Iran is the opportunity it gives us to ski.
The skiing is superb. Every Saturday we head up the slopes which are little more than an hour's drive from Tehran. The mountains are a jagged drama - barren but with a majesty that is crowned by the winter snow. I get flashbacks to Central Otago and the Cardrona Valley. No nice pints of lager at the Cardrona Pub after a day on the slopes here though- après ski consists of tea and chicken kebab.
The drive to the slopes is half the fun. Roads are treacherous in Iran at the best of times and the mountains only add to the daily hazards. The usual mad driving antics and gigantic potholes are exacerbated by slippery snow and ice, cars that are well past their prime, and people's impatience to hit the slopes. Snow chains are a novel concept and completely bald tyres are the norm. But despite the inevitable delays from spinning wheels and vehicles, the spectacular mountain snowscape enclosing you never ceases to impress. The contrast with the grimy, choking alleyways of Tehran couldn't be greater.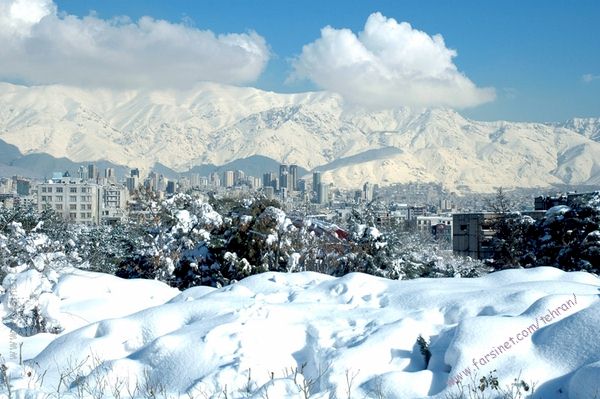 "People here ski like they drive - badly and far too fast ... "
Skiing won't blow your budget in Iran. A lift pass for the day is about eight Kiwi dollars and lift queues are quite short (except on Friday, the Iranian weekend). If you don't look too closely you could even imagine you were at a European resort. People sit in deckchairs and sip tea when the weather is nice and ski gear can be trendy and modern. It's only on a closer inspection that the shabbiness is revealed. Facilities don't really exist - toilets are truly disgusting, food is minimal and the ski lifts are a bit on the dodgy side. But the snow is amazing. Champagne powder with a lightness and dryness that it's hard to find on the lower NZ slopes. Dizin is one of the 20 highest ski resorts in the world.
But the best buzz about Iranian ski slopes is the escapism. Tehran can be a bit on the grey and grim side - an understatement really. The mountains offer an opportunity to pretend you're not living in a fundamentalist state, for a little while at least. Women wear Western ski gear - abandoning the customary montoe (long coat), roosarie (headscarf) or chador (black tent like garment). As long as you have a hat on, the basiji (religious police) who wander around will generally leave you alone. Until recently there was a rope down the middle of the slope, dividing the sexes, and women skied in billowing chadors. Now everyone skis together, occasionally being herded into separate lines for the ski lift, and chadors are left in Tehran. The religious music blasting from the ancient speakers is sometimes even replaced with a kind of techno (but I'm not sure which is worse!).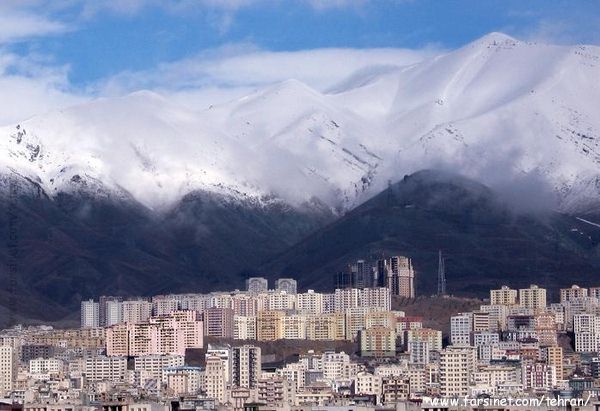 Bizarre pranks are common as the mountain air goes to people's heads. The driving is worse than usual, people ride on the outside of cars for the laugh and you'd think many of the young guys were drunk - which they're not!
People here ski like they drive - badly and far too fast - and the women seem to have plastered even more makeup on their faces than usual. Hedonism is alive and well and people have no concept of how to queue. But somehow there is a colour, infectious vibrancy and joy in the air - which is often sadly lacking in the rigidity of life in the Islamic Republic.
So perhaps consider a trip to the Islamic Republic of Iran for your next skiing holiday. Mulled wine and fancy express chairlifts are not what you'll find but it's cheap and cheerful and a guaranteed spectacle.
Jacqui Goodall grew up in Invercargill and now lives in a diplomatic community in Tehran. Life as a "dip spouse" in the Islamic Republic is quite different to her previous life as a lawyer in Wellington but the experiences are priceless. The headscarf and long Islamic coat get a bit sweaty in the summer and it's not easy to get a decent latte in Tehran, but the chicken kebabs make up for all that! Jacqui is enjoying being her own boss for a while - writing, teaching, studying and being a willing tour guide to frequent visitors.
---
Go To: History of Tehran | Ski Tehran | Iran City Area Codes | Interactive Map of Tehran |


Copyright © 2004-2023 FarsiNet, Inc. All Rights Reserved. (032804 144019 )
| <!!--#include virtual="/cgi-bin/epoll_iranelection09.cgi"--> <!!--#include virtual="/cgi-bin/epoll_us_prez08.cgi"--> <!!--#include virtual="/cgi-bin/epoll_us_prez08_iranianvotes.cgi"--> <!!--#include virtual="/cgi-bin/epoll_mazhab.cgi"--> | <!!--#include virtual="/cgi-bin/epoll_news.cgi"--> <!!--#include virtual="/cgi-bin/epoll_irannuke.cgi"--> |
| --- | --- |